Pikki makes unique fine jewelry from precious metals and gemstones. Pikki jewelry specializes in jewelry of the sea with hearts of seashells.
"You can take me away from the sea, but you can't take the sea away from me"

Pikki Jewelry makes one of a kind jewelry, specializing in jewelry of the sea. We make everything in Colorado. We accept custom and wholesale orders.
Our Jewelry of the Sea collection is an exclusive  collection that captures Pikki's life dreams and passions. Pikki has been making jewelry for over 20 years.
Shop our collection and find your new lifetime piece of the sea.
Shop now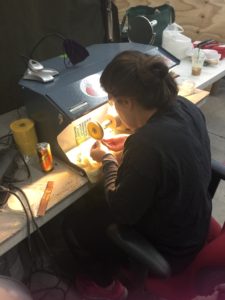 Seashell Readings by Pikki
Pikki offers seashell readings. A seashell reading focuses on the present blocks we have that we need to address and move forward with our journey.